Welcome to Wazo Release Note Documentation!
Discover the latest updates and features developed on Songbird, the Wazo end-user application suite. 
Available as Web, Desktop and Mobile application.
Please refer to this page to access the latest version of Songbird Desktop and Songbird Mobile: 
http://wazo.io/download
While using Songbird web, you will always be up to date. Just keep in mind you need to refresh your browser to make sure your application is up to date.
---
Version 1.7.8
New functionnalities
Integrate Jabra audioset
Songbird Web and Desktop is now compatible with Jabra Audioset
Better than hearing and speaking with Jabra audioset, you can now control your calls: answer and hangup calls directly from your Jabra device is now possible.
To be able to fully use your Jabra Audioset, please follow this documentation to install all needed Jabra libraries and applications on your computer.
Have the capacity to specify separate speakers for ringing and for calls
Web and Desktop application now offers the possibility to specify on which separate speaker ringing and conversation occur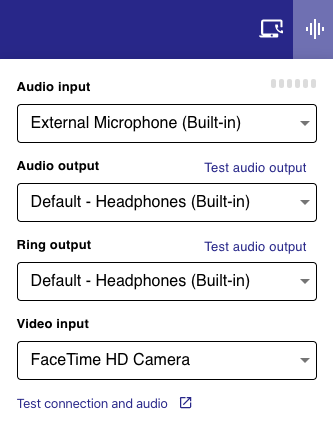 Other improvements
Possibility to deactivate desktop application auto-update capabilities through GPO
It is now possible to deactivate the desktop auto-update functionnality by GPO
Windows certification
The desktop application is now certified by Windows.
Less distinctions between first and last name 
First name and last name were previously distinguished by the use of bold letters.
We do not use this distinction anymore.
It helps the application to be smoother, phonebook to be more efficient, and the environment to be understandable by all cultures.
Avatar now displays one letter only

Confirmation page when connected to external auth on desktop application
When a user connects to an external auth from desktop application (Google or O365), it now displays a confirmation page on your main browser.
When a user logs out, hangup all active calls
When a user logs out, all active calls on the application will now automatically be hung up.
Bug Resolution
Google phone book pagination doesn't work properly
Updating information on a favorite personal contact will make it disappear in the favorites left view
Telephone icon is not visible on left favorite contacts when their tel number contains spaces
Hold a call is not working both ways
Display a page with characters when connected to an external authentification (Google or O365) on desktop application
Presential was not always accurate
Cannot login when user have sccp line
Having a notification sent to myself when sending a chat
Do not display own extension and initials