Welcome to Wazo Release Note Documentation!
Discover the latest updates and features developed on Songbird, Wazo end-user application suite. 
Available as Web, Desktop and Mobile application.
Please refer to this page to access the latest version of Songbird Desktop and Songbird Mobile: 
http://wazo.io/download
While using Songbird web, you will always be up to date. Just keep in mind you need to refresh your browser to make sure your application is up to date.
---
Version 1.6.7
New functionalities
During a call, being able to change audio source without being disconnected 
It is now possible to change microphone or speaker settings during a call without being disconnected;
Keyboard shortcut for all calls
Previously handled only on Switchboard, shortcuts are now available for all profiles.
It is accessible via the settings menu.
Users can set there own shortcuts.
Please note that shortcuts are disabled by default.
Possible actions are:
Answer incoming call
Mute / unmute the call
Hold / Unhold active the call
Transfer active call
Hangup active call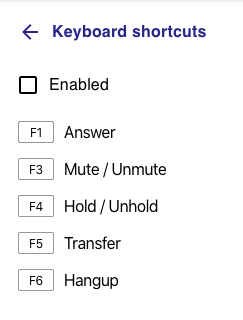 Specifically for Switchboard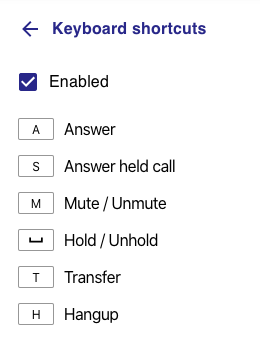 New hangup possibility 
Songbird Web and Desktop now offer the possibility to hangup calls directly from the call listing on the top left corner of the application when in a call into a conference room on another device.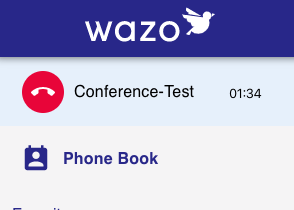 Call relocation functionality is not anymore displayed for conference room calls.
Display all contact numbers in search results 
When searching for a contact, if some contacts have more than one number entered, they will all be displayed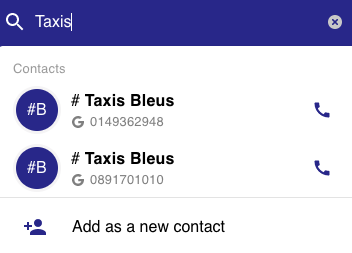 Global loading animation 
Songbird now displays a loading animation that informs the user that the application is in loading process

Display its own presential if the user is in communication 
Songbird now displays an avatar in the top right corner if the user is in communication or not.

Specify a call forwarding by selecting a contact and not only a number
Songbird now offers the possibility to select a contact and not only directly a number when setting call forward functionalities.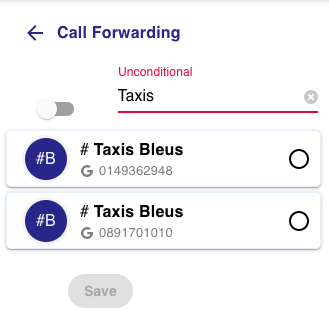 Get a global button to mark all notifications as read 
Songbird now offers a button to set all unread notification as read at once.

Songbird desktop is now certified by Apple
By being certified by Apple, installing Songbird desktop application on MacOS will not mention any warning information anymore. 
Other improvements
In CTI mode, do not display WebRTC indicator;
Always display active calls on top left without scrolling action needed;
Now on Windows and already working that way on MacOS, do not close desktop application when clicking on native close button;
Space characters in login field are automatically deleted when clicking on login;
Hide all grey video icons until functionality is available;
Important informations
Merge calls functionality has been removed due to audio issues.
We are working on this subject to give you access back to this functionality when it will fully work;
Bug Resolution
Solved issues on desktop pop up when in CTI mode;
Do not deactivate outgoing call ringing tone when uncheck sound notification;
Solved issue when trying to send a fax;
Solved UI bug on presential when DND is activated;
Do not display contact sheet when calling from phonebook;
Participant presence is not accurate in conference room