Welcome to Wazo Release Note Documentation!
Discover the latest updates and features developed on Songbird, Wazo end-user application suite. 
Available as Web, Desktop and Mobile application.
Please refer to this page to access the latest version of Songbird Desktop and Songbird Mobile: 
http://wazo.io/download
While using Songbird web, you will always be up to date. Just keep in mind you need to refresh your browser to make sure your application is up to date.
---
Version 2.1.5 - Build 100
New functionalities
New interface
Songbird mobile now displays a new designed interface. 


And a new appearance functionality (see next "Dark mode" functionality description)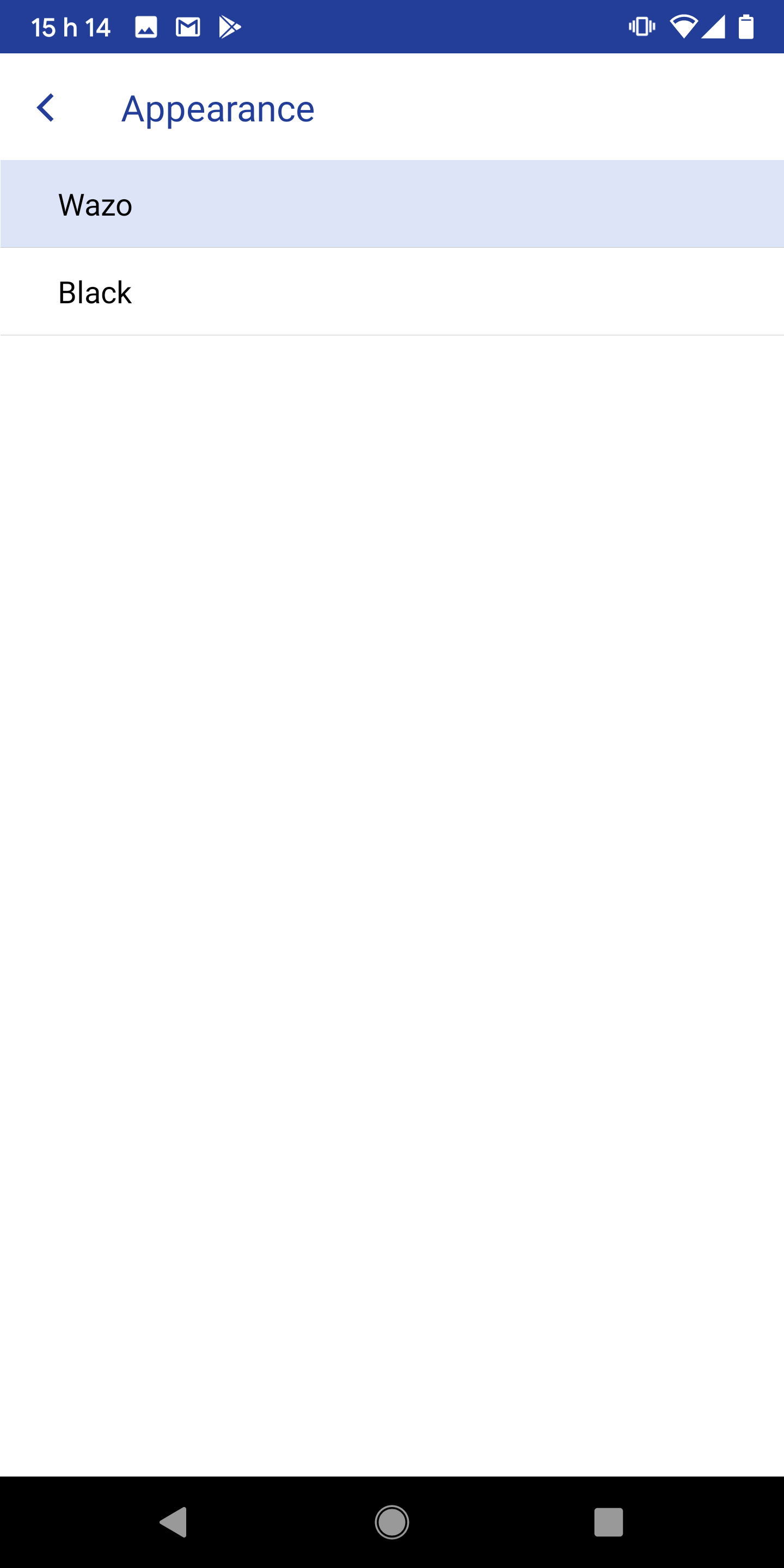 Dark mode 
Songbird mobile now offers two appearance modes:
Wazo appearance (normal);
Black
This second appearance mode is a black mode UI which helps the user look at the application at night or in low luminosity environments.
This dark mode is automatically activated when the phone is set to dark mode.
Display warning when a call forwarding is active
Songbird mobile now displays a warning message when one or more call forwarding is active.
You can click on the orange banner to access the call redirection setting in one click.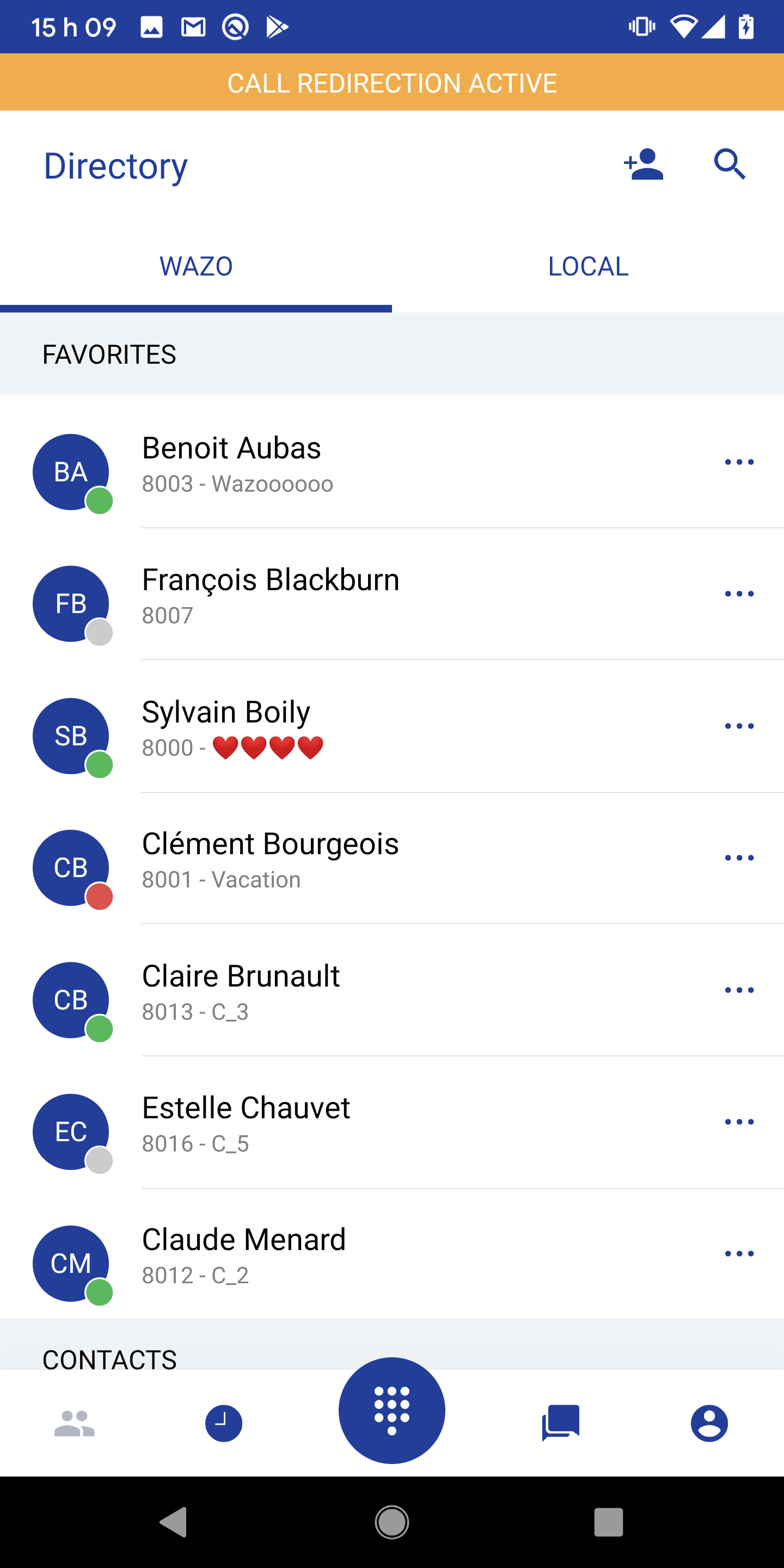 Display warning when DND is active
Songbird mobile now displays a warning message when Do Not Disturb (DND) is active.
You can click on the cross to desactivate the DND functionality immediately.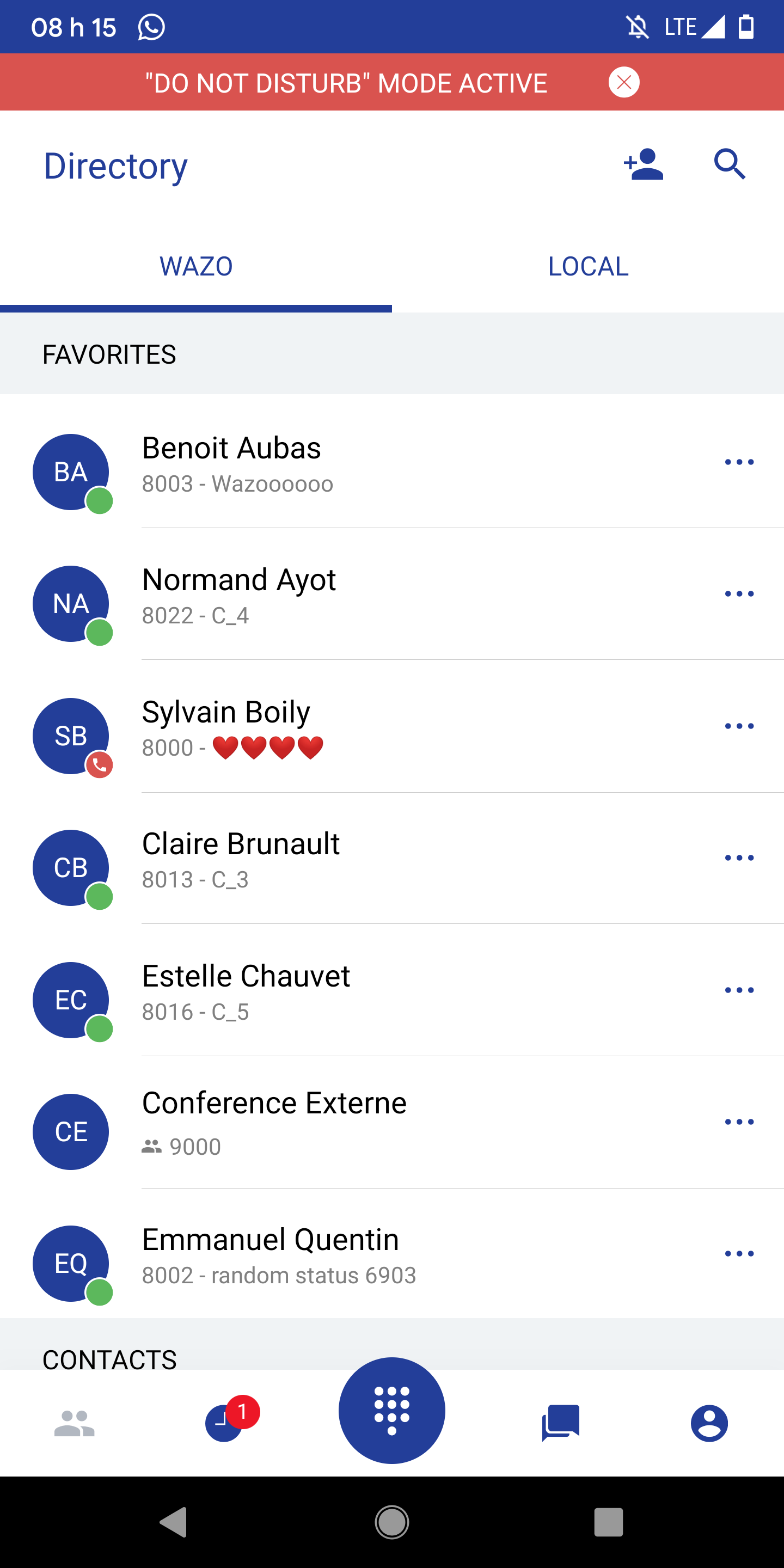 Other improvements
Spaces characters in login field are automatically deleted when clicking on login;
Inform the user why he cannot activate call forwarding;
Improve time to answer calls that previously could take up to 5 seconds;
Do not offer to set phone contacts as favorites. Offer to display contact sheet instead
Bug Resolution
This new version of the mobile application is stronger than the precedent regarding the capacity to receive call in all contexts.

Do not create multiple sessions due to refresh token technology;
=> This solved push notification issues which were brought back by our partners;
Solved an issue when mobile was still ringing even when the call had been answered on another device;
Solved microphone issue on IOS when using hold functionality;
Solved an issue when initiating a call in GSM mode;
Important informations
IOS
On IOS only, specifically when phone is locked, incoming calls are not visible. 
We are working to solve that issue.