Welcome to Wazo Release Note Documentation!
Discover the latest updates and features developed on Songbird, Wazo end-user application suite. 
Available as Web, Desktop and Mobile application.
Please refer to this page to access the latest version of Songbird Desktop and Songbird Mobile: 
http://wazo.io/download
While using Songbird web, you will always be up to date. Just keep in mind you need to refresh your browser to make sure your application is up to date.
---
Version 2.1.3 - Build 89
New functionalities
Call relocation
Songbird mobile now offers the possibility relocate a call initiated into Songbird Web, Songbird Desktop or from your desk phone.
Active call from another Songbird or from you desk phone is visible on top of the mobile application.
You can relocate or hangup your call directly from the top ban, without call interruption.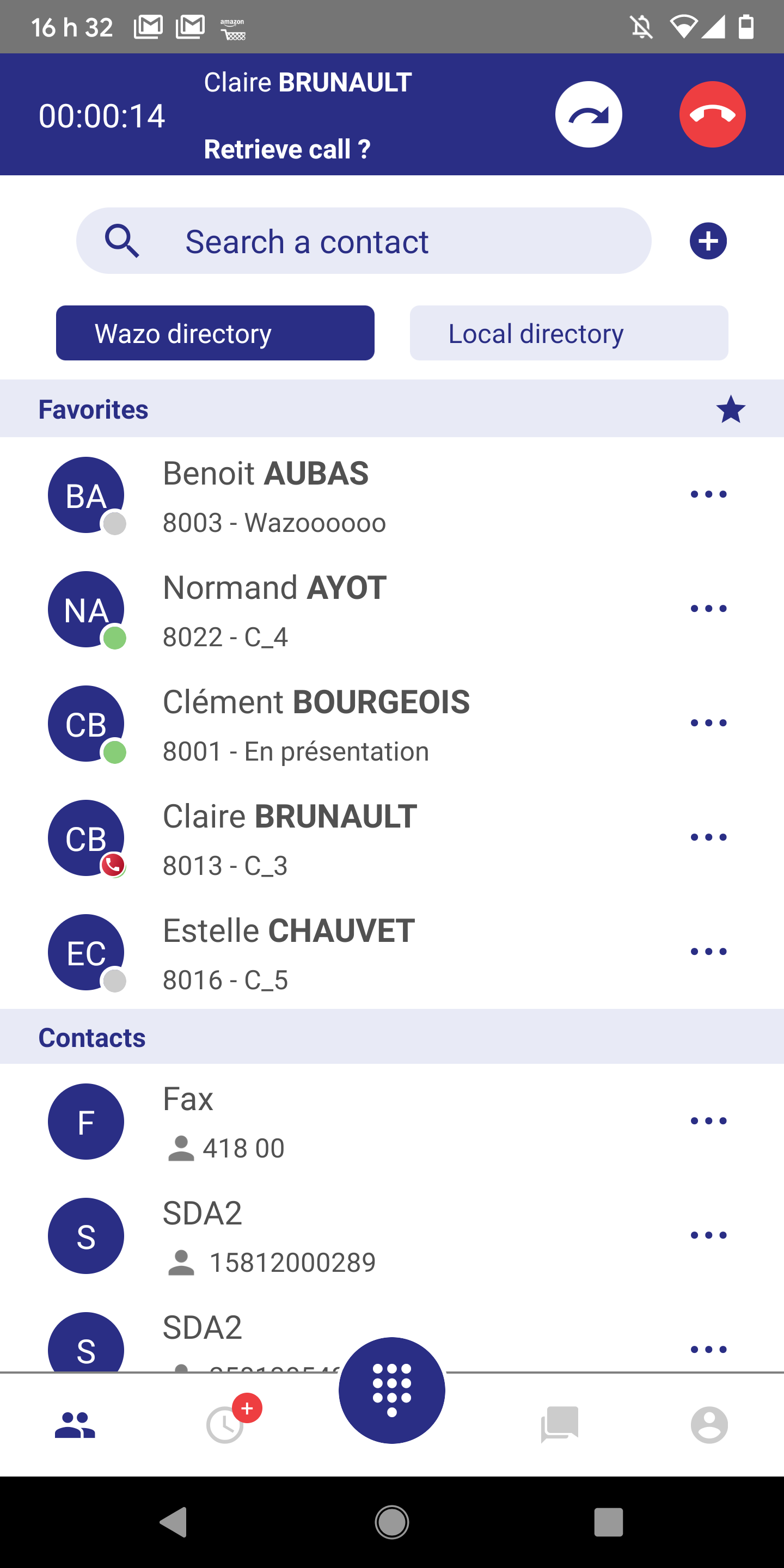 Refresh Token
Songbird Mobile now integrates the refresh token technology.
It help the user to be always connected and not to have to enter again its credential after 12 hours.
Other improvements
Domain field in login section is now empty by default
Own contact information: Reduce mandatory fields
Bug Resolution
This new version of the mobile application is stronger than the precedent one regarding the capacity to receive call in all contexts.

Bug resolution when application is in background
Bug resolution when application is killed
Bug resolution when phone is locked
Call log don't display name if contact is not favorite
Login with a different account stay connected with the precedent account
Change the data source (Wifi or 4G data) disconnect WebRTC