Developped especialy for Salesforce lightning, the Songbird Salesforce plugin is an unbunded softphone which allow a lot of interactions with Salesforce.
---
Access
The Songbird Salesforce plugin is visible through a tab down right of Salesforce. This tab is called "Phone".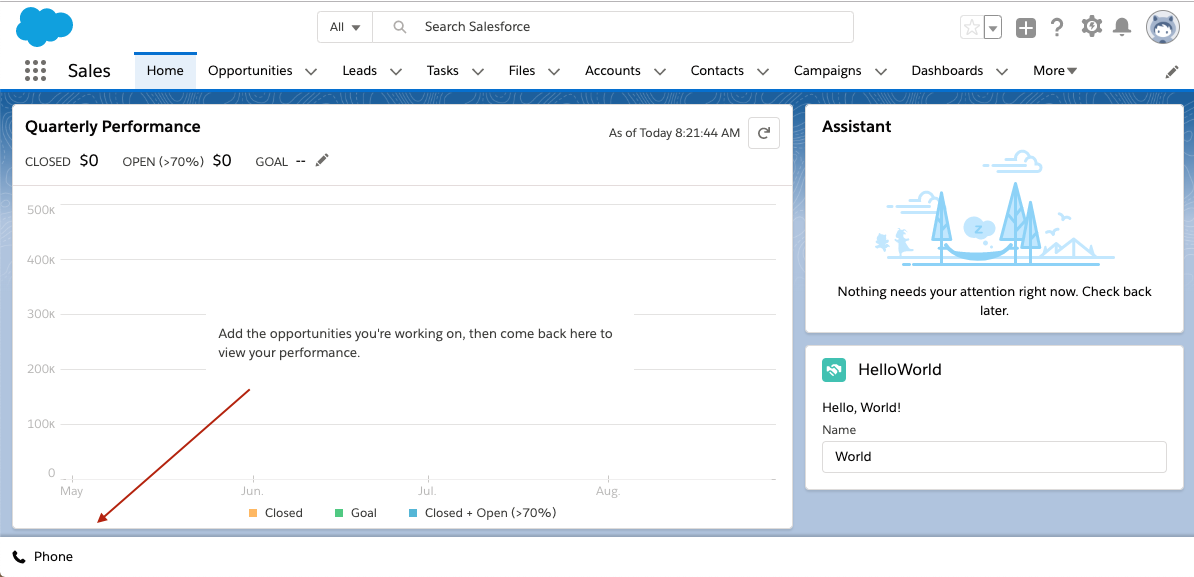 ---
Login
Once open Songbird plugin for the first time, Login and Password fields are required in order to be able to connect to Songbird.
It is possible to show password with the "eye" button right of Password field.
Please note you need a "Customer Relationship" account to be able to use Songbird Salesforce plugin.
Initiate a call from Dialer
You can initiate a call directly from the dialed
Click to call
Songbird Salesforce plugin allow to initiate a call from any number display into Salesforce. Just click on it to initiate a call directly from Songbird Salesforce plugin.
Receive a call
When receiving an incoming call, the answering window automatically display. You have the opportunity to answer or reject a call. If the caller is knowed, his name will be displayed. If not, the phone number will be displayed.
Automatic call log recording
Songbird Salesforce plugin record automatically call log into the contact sheet. If no contact sheet already exists, it will be automatically created by Songbird.
Take notes and record call log
In complement with the call log automatic recording directly into the contact activities, Songbird plugin help to record a personalized notes. This note will be visible into the contact activities.